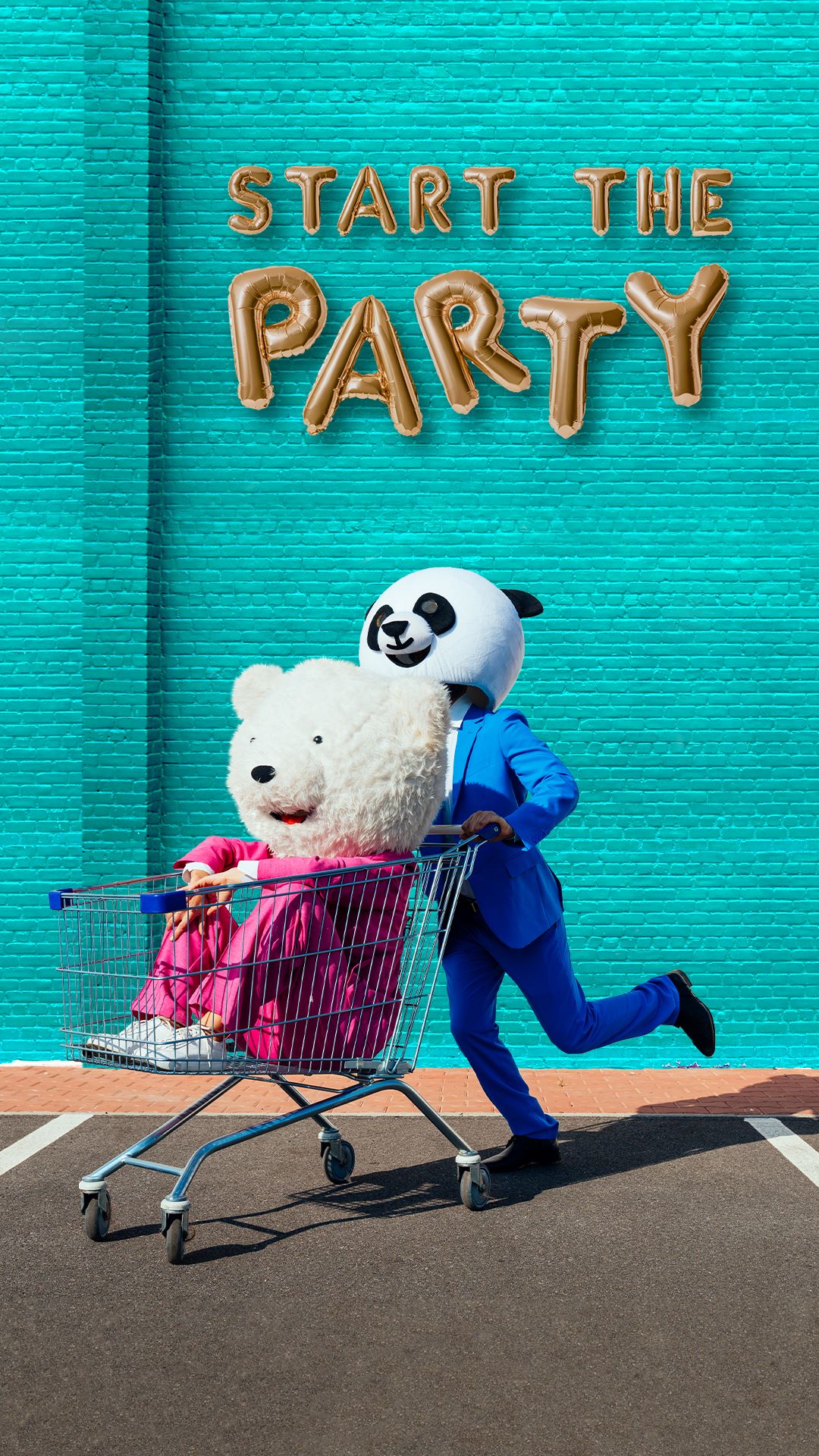 Grace Students - Middle School
Current Series
START THE PARTY
mAY 9 - aUGUST 8
You have what it takes to be a party starter!
Have you ever noticed how some people seem to be living more life than others?
What makes some people seem so full of life and others to seem so empty?
Well, put simply, some people know how to start the party better than others. Now, our brand-new summer-long series called Start The Party isn't about throwing the best kick-backs imaginable. The kind of party we're talking about is one that interrupts your routine, helps you celebrate the value of others, and adds a better perspective to your life. See, Jesus was great at these kinds of parties. From weddings to dinner parties, He had a way of leveraging the energy of a good party to remind all of us of what mattered most.
Over the course of these eleven weeks, teenagers will be challenged to see ordinary moments as extraordinary opportunities to bring more life, more joy, more hope, and more energy to their own lives and the world around them. From practically serving other people to fostering a personal vision for a better world, all summer long through stories from Scripture and on-the-ground highlights from story tellers around the globe, teenagers will be inspired to be people who make life a party. Then, at the end of this series, you'll get a chance to throw an unforgettable party that launches teenagers into their new school-year and into their everyday lives eager to be the kind of people that bring more life into every space they're in.

Our faith is meant to be fun. Our lives are meant to loaded with joy. Our mission is to make way for other people to get the most out of every day. By the end of this series, students will be ready to Start The Party!
Week One
Bottom line - You have what it takes to be a party starter.
John 10:10 (NIV)

Week Two
Bottom line - A party starter does more than what is asked of them.
Romans 5:8 (NIV)
Matthew 5:41 (NIV)
Week Three
Bottom line - A party starter knows there's room for everyone at the table.
Matthew 9:10-13 (NLT)

May 30 | Summer Kickoff Party

Week Four
Bottom line - A party starter shows up to be with others in their difficulties.
Matthew 1:23 (NLT)
June 13 | Students Serving Night

Week Five
Bottom line - A party starter knows helping someone else win is just as important as winning themselves.
Luke 12:15, 21 (NLT)
1 Timothy 6:18-19 (NLT)
Week Six
Bottom line - A party starter uses what they have for the good of others.
Luke 10:26-27, 30, 33 (NLT)
July 4 | No Youth Group - Happy 4th of July

JuLY 11 | Summer Camp