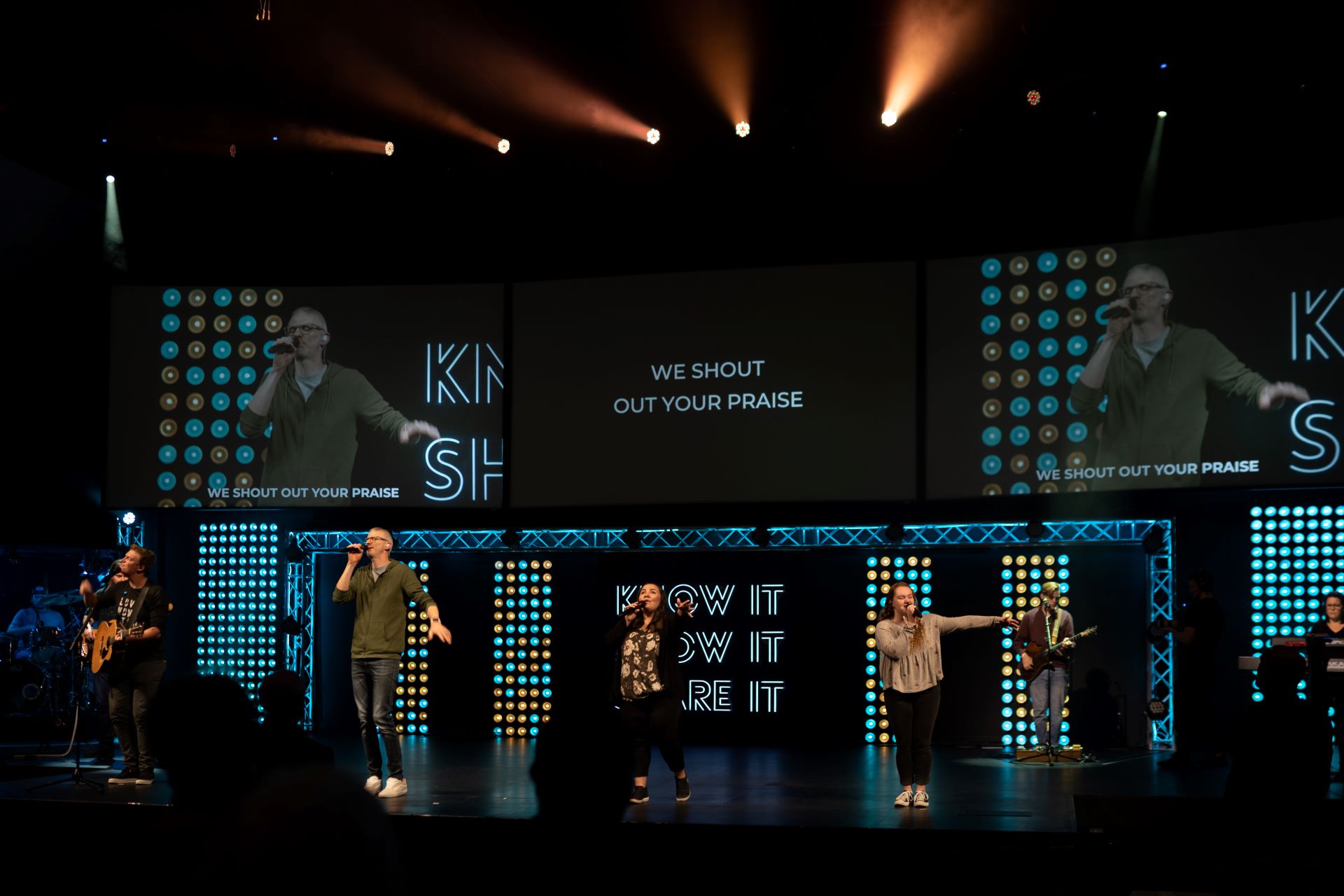 LOVE. NO MATTER WHAT.
At Grace, our desire is to create a safe space where everyone feels loved and cared for. We strive to teach applicable messages that apply to everyday life in a "come as you are" atmosphere.
Join us in-person or online on Saturdays @ 5:00pm and Sundays @ 9:00am and 11:00am.
We offer age-appropriate environments for kids, infant through sixth grade, during all weekend services.
On Tuesdays at 6:30pm, Middle School and High School students come together to explore deeper questions about life.


FAQ
Our services will include family-friendly music and an applicable message in a "come as you are" atmosphere.
WHAT SHOULD I WEAR?
You are welcome in our doors in a suit and tie or shorts and a t-shirt. Our auditorium tends to be chilly so you might want a jacket, but wear what you're comfortable wearing!
CAN I BRING MY KIDS?
Yes! Your children are welcome to join you in service, sit with you in our Parents with Infants room, or attend their own age-specific service in Grace Kids,which is available for infants through 6th-graders during all of our services. To learn more about Grace Kids, click HERE
HOW EARLY SHOULD I ARRIVE?
We recommend you arrive 15 minutes before service to find a parking spot, get your kids settled, grab some coffee, and find a seat.
WHERE DO I PARK?
We have an on-campus parking lot, a satellite lot on 69th, and overflow parking available in the Walmart parking lot right next door. Not sure where to go? Our Parking Team will happily guide you to the right place!
ARE FOOD OR DRINKS AVAILABLE?
We would love to serve you at our Coffee Shop where we have espresso, cold brew, specialty drinks, and breakfast burritos (Sundays only) available for purchase. Food and drinks are welcome in our auditorium.
WHAT IF I CAN'T MAKE IT IN PERSON?
While we would love to see you in our doors, we understand that's not always possible. You can still be a part of our weekend service by watching online HERE