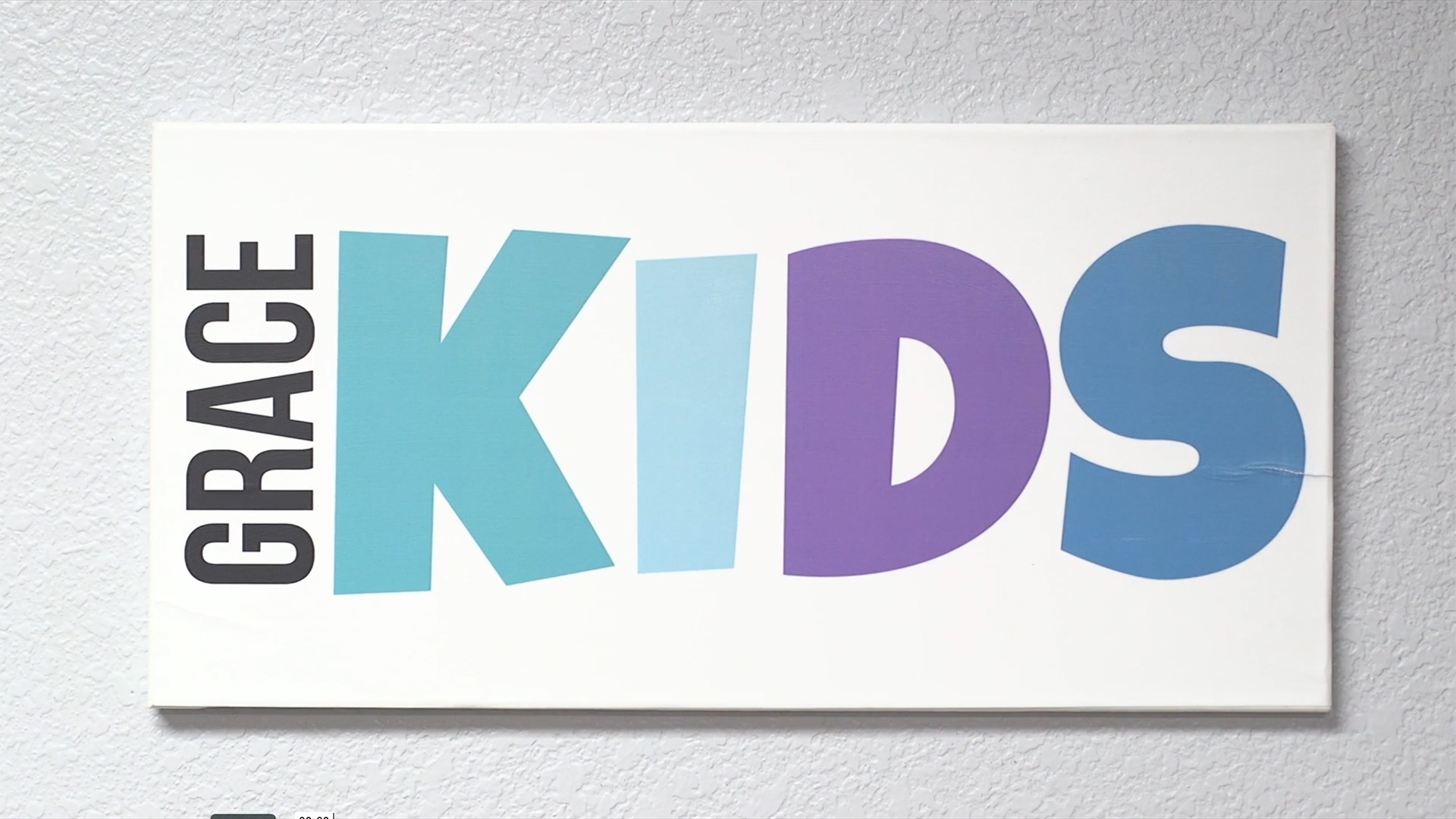 Grace Kids encompasses each of our weekly environments created especially for infants through 6th grade. It is provided during all services, and we can't wait to meet your kid!
EXPLORE - Infants to 5 Year Olds (Early Childhood)
CLIMB - Kindergarten - 3rd Grade (Elementary)
TREK - 4th - 6th Grade (Elementary Preteens)
TREK TRAILBLAZERS - 6th Grade (Leadership Program)
In Explore, our nursery through preschool rooms, we desire for kids to explore who God is and how to love others. Starting in our toddler and preschool rooms, kids participate in a hands-on approach to learning about who God is, how to celebrate Him and love others.
In CLIMB (K-3) and Trek (4-6), their large and small group environments expand into teaching God's purposes and learning how to live those out. Each week, kids in CLIMB experience high-energy, engaging music and see the Bible come alive through creative dramas and storytelling from the big stages. Kids in Trek experience worship in the auditorium with the main service. After their large group experiences, they connect in a small group with the same group of friends and leaders at the same time each week. Our vision for small groups is life-impacting relationships that will last and to teach kids how to apply the truth of God's Word through discussion and fun activities.
If you have a 6th grader who is interested in growing further in their leadership skills, we provide a 6th grade leadership program called Trek Trailblazers. This program exists to equip, empower, and engage our 6th grade leaders to grow in their faith and to live out the purposes God has given them.
To discover more about each of these different environments, click on the links below for EXPLORE, CLIMB, TREK, AND TREK TRAILBLAZERS.