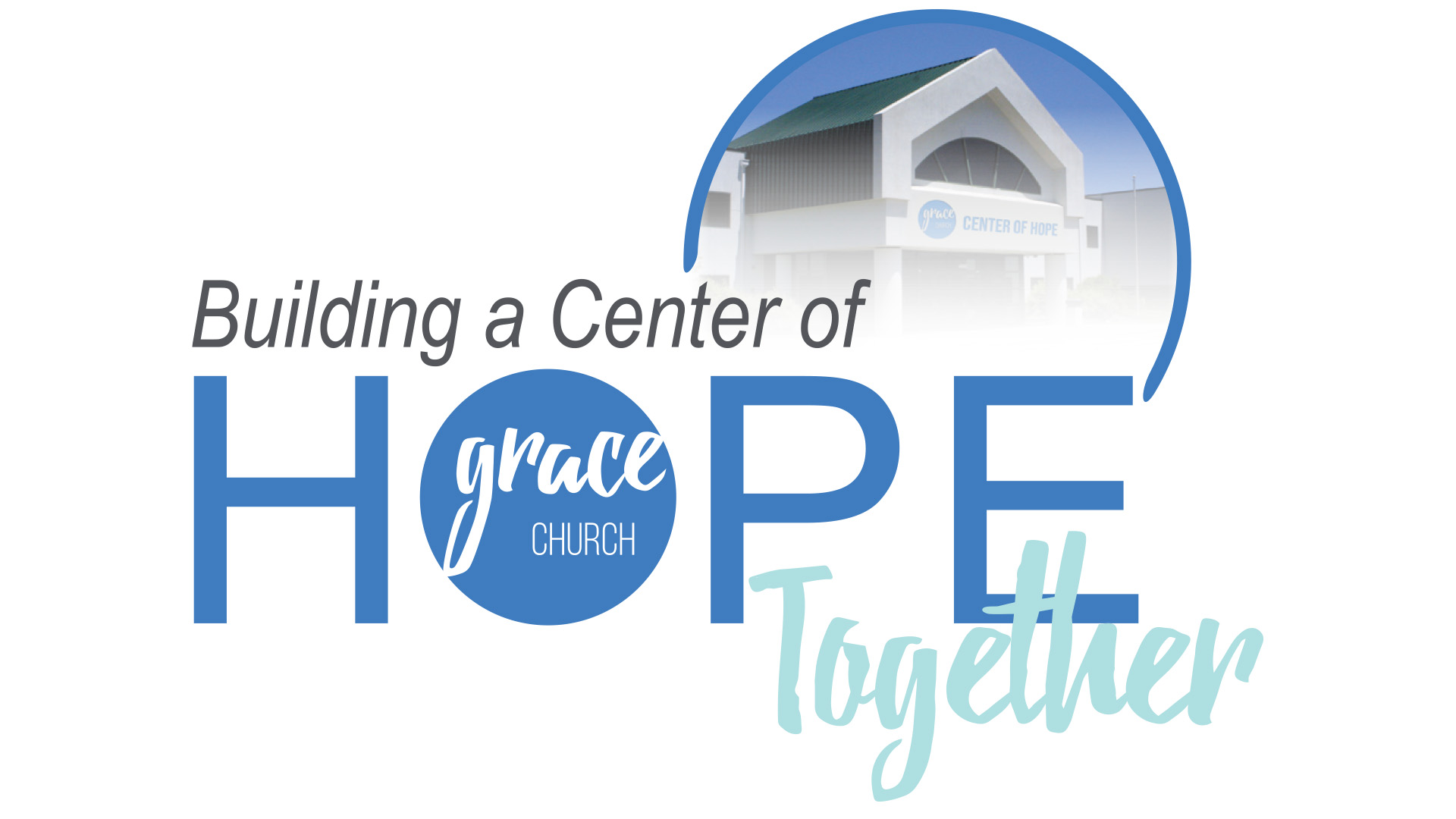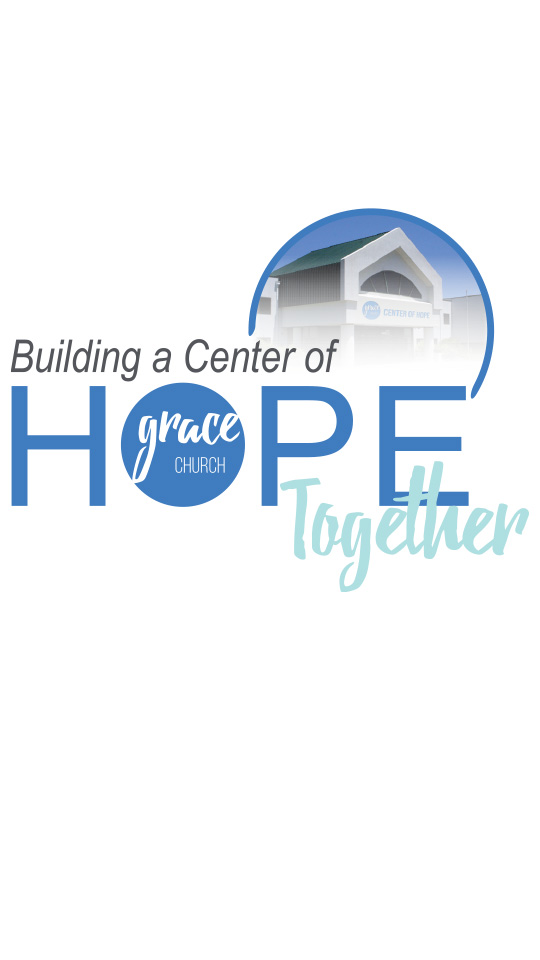 $1,000,000 Challenge | Now-October 15th
A generous donor is making a $250,000 challenge to the Grace Church community. From now until October 15th, for every $3 given to the Building a Center of Hope Together capital campaign, this anonymous donor will donate an additional $1, up to $250,000. If this challenge is achieved, Grace donors will add $1,000,000 to the campaign! We are excited to meet this $1,000,000 challenge, with hopes of adding a second challenge to achieve the $2,500,000 cash needed by November 5th.
Questions? Contact John Dillon at jdillin@steiergroup.com
*Payments on existing pledges do not count towards this challenge*
Submit a Pledge Card online with your 3-year commitment and set-up your online gift through the link below.
Make a secure online gift today ~ thank you for your generosity!


Watch the video below to hear all the details about Building a Center of Hope Together
Check out the exciting video announcement about our new Christian High School ~ watch HERE
IMPORTANT ELDER ANNOUNCEMENT!
The Elders have an important message to share with you regarding the Center of Hope. God has provided an incredible opportunity and we can't wait to share it with you! Please watch the video below to hear about the amazing opportunity we had to purchase the property of 4890 Carr St. which is currently Faith Christian High School. We will close on the property in April of 2023 and we will begin our new high school in the fall of 2023. We are beyond blessed to be able to continue to offer Christian education for 9th-12th graders under Grace Church's vision and mission and to have the Center of Hope space immediately instead of waiting 3-5 years. God is good!
Below is a message from Pastor Jason King (Lead Pastor of Faith Bible Chapel) and Andrew Hasz (Superintendent of Faith Christian High School) to hear more about what God is doing for the future with Grace Church and the Center of Hope.
Watch HERE
---
ABOUT THE CAMPAIGN
God has made it explicitly clear that the church is not a building or property. The body of Christ, which is the church, is made up of the people, but a facility is the most critical resource a church can provide.
At Grace Church, we have always believed that the building follows the ministry and not the other way around. For this reason, we have always built facilities last and people first. The purchase of the property and building at 4890 Carr St. will be a place for the next generation to be trained with the purposes of God, our Student Ministry to utilize and grow in, REACH to expand, fellowship to comfortably happen, and for the growth needed for multiple weekly ministries like Celebrate Recovery and Support groups and Education classes. All of these are long overdue. As a church we've come to a critical point in our ability to care for the community of believers who call Grace Church home and those who we are trying to reach with the clear gospel message.
The youth in this country are being left behind and forgotten and we, as a church, intend to "be the change" we want to see to help support the teenagers in our community and through our high school. In order to make this happen, high school and Student Ministry must be a main connection point where each teen can feel welcome, loved, and learn to believe they can accomplish anything God created them for.
Our dear brothers and sisters, we're asking you to join us in 3 steps:
Pray for God's guidance and direction.
Pray for the resources to flow from God through His people.
Pray for all the details.
Thank God, in advance, for what we believe He's going to accomplish.

Prepare yourself by learning all you can about Grace Church and our purposes and mission. This will provide all the motivation you'll need to take step 3.

Provide all you can financially, above and beyond your normal giving, to see this vision unfold.
We love you all -
the Elders and staff
---
planning study UPDATE
We want to thank each of you who participated and prayed for the planning study. Each number of respondents represent a family, which is approximately 1,400 who have participated thus far. Praise God for all who participated and for those who were unable but are committed to move forward with prayer and generosity. The commitment of the people of Grace is unlike any other and we appreciate each of you.
We are blown away by the amazing support and faith shown by the people of Grace. After much prayer, the Elders have decided to move forward and begin the campaign with the Steier Group.
---
Campaign Leads
The Elders and Executive Team are pleased to announce that Jason and Summer DiFraia will be Campaign Leads for our Building a Center of Hope Together capital campaign. As volunteers, they will be giving their time on weekends and selected weekdays to ensure the success of this capital campaign.
Jason and Summer have been faithful members of Grace Church since 2017 and Summer first started attending Grace as a teen. Jason was recently named president at ACE Scholarships, a Colorado-founded nonprofit provider of privately funded K-12 need-based scholarships to students in ten states. The DiFraias have three college-age daughters; Carly, Lauren, and Camren.
We are excited for the DiFraias to provide leadership to the volunteer team that will lead fundraising efforts for this campaign. They will be reaching out to many in the church and will be your campaign connection, which will allow the Elders and staff to maintain focus on the many ministries of Grace while we move forward with a successful capital campaign. We are eager to begin and look forward to taking this journey.
For more information, please watch this VIDEO from Jason and Summer.
You can contact Jason and Summer via email at: campaignleads@gracechurchco.com
---