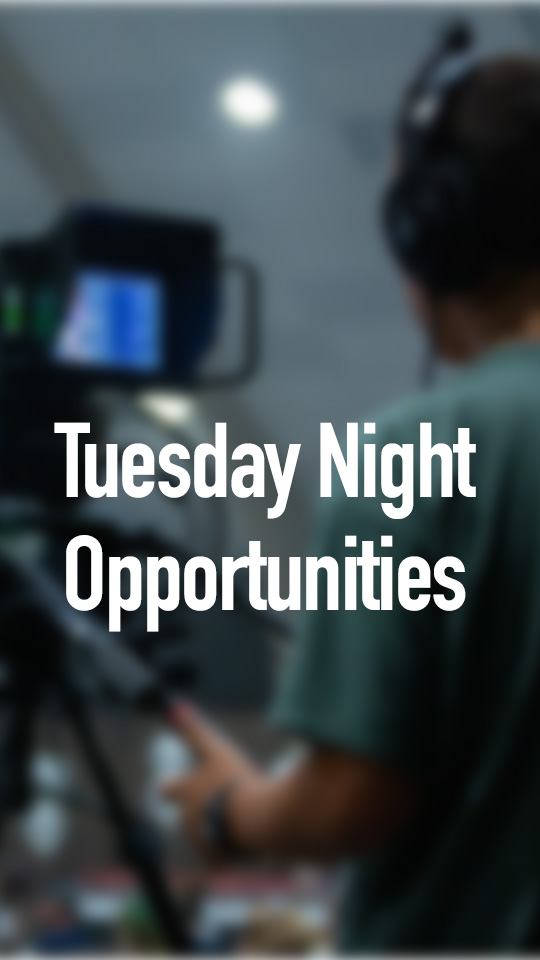 Student Tuesday Serving Opportunities
We encourage all teenagers who attend Grace Students to get involved in serving on Tuesday Nights. Every Tuesday, students have the opportunity to serve in their own ministry on one of the following teams.
When you sign up to help on one of these teams on Tuesday nights, you will hear from a Students Staff Member soon! Thank you so much!
FIRST IMPRESSIONS Team
The First Impressions Team on Tuesday Nights is working to make lasting impressions on every student and every guest who comes to visit for a Grace Students event. Every person on the Grace Campus should feel welcomed and loved by a member of the Students Welcome Team. This includes greeting at the door, running check-in, Grace Students store, passing out pens or outlines and more.
---
STAGE Team
The Stage Team is working to create an engaging and high energy environment for all students on Tuesday nights during large group time. This includes welcoming from the stage, game supplies, interactives and table for the lesson, announcements, and more.
---
Media Team
The Media Team is responsible for the production of the Students Tuesday night services. They help create the perfect environment during a service by running the sound, ProPresenter slides, and more.
---
FACILITIES team
The Facilities Team helps to keep the building clean and functional during an event as well as helping to close up at the end of the night. This includes set-up and tear down, trash removal, cleaning, checking bathrooms and small group rooms and more.
---
CARE TEAM
The Care Team fills the role of going above and beyond to care for other students. This includes organizing gifts, birthday cards, prayer and more.
---
GROW AND SERVE TEAM
The Grow and Serve Team is responsible for helping other students grow in their faith and relationship with God. This includes new believer count, new believer bags and conversations, helping with small group discussions, getting students connected and serving and more.
---
REDPOINT TEAM
The Redpoint Leadership Team fills the role of leading, organizing and running Tuesday night serving opportunities. This includes Leadership Trainings, graduating from Redpoint Club, serving at events and on the weekends and more.