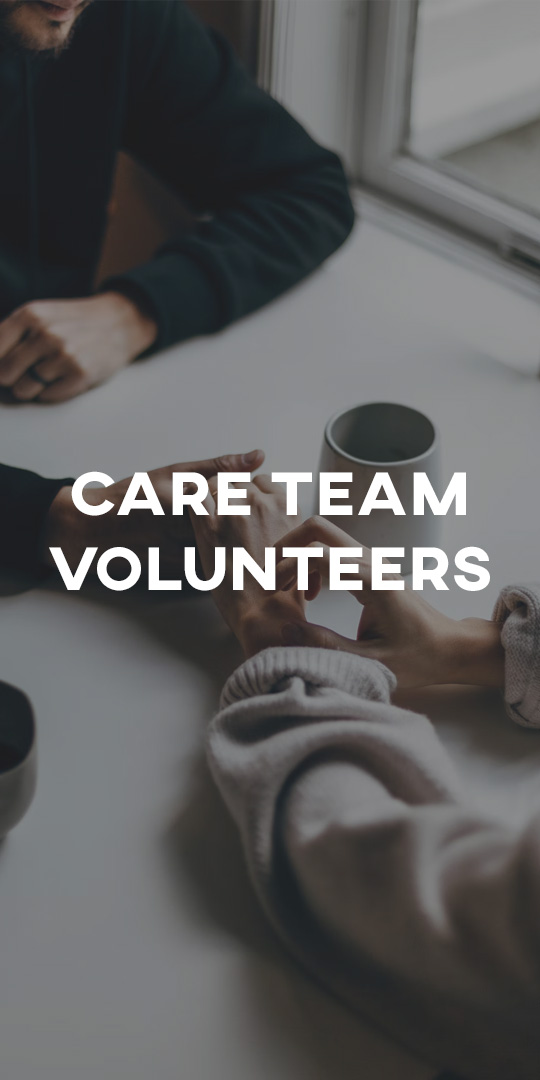 Support individuals and families in their time of need through prayer and one-on-one care.
prayer team
Meet with a team of prayer warriors once a week to pray or pray from home for the many requests we receive at Grace. Opportunities to serve also include providing in-office support to enter the requests each week into our database.
LIFE CARE TEAM
Assisting with memorial services as needs arise, including providing meals to hurting families.
Memorial Care Team
- Care Support
- Flower Team
- Meal Train Team
- Admin Care
Post Memorial Family Care
- Follow up with family
- Send flowers/cards
- Send meals - Meal Train Team (gift cards)
ENCOURAGEMENT CARE TEAM
Assist the Pastor of Care in caring for families during difficult times, visitations, etc.
Reflection Dinner Team
Hospital Visitation
Prayer & Counsel (Lay Pastor)
celebrate recovery TEAM
Opportunities to serve during dinner/special events, welcoming and assisting participants, and leading recovery-specific groups.